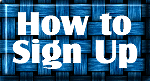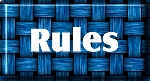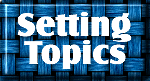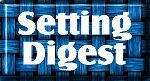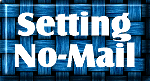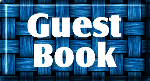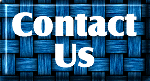 ---
---
ROTFL-L (Rolling On The Floor Laughing List) is an unmoderated email list where ALL list members are welcomed to share their favorite jokes, humorous stories, riddles, and entertaining true life tales. This list is based on the list members contributions, so everyone has a say in what is posted unlike many other lists.If you are interested in joining our list, contact :


- OR -


Include your FULL name, and email address. Typically we will have you added to the list by the end of the day. We do get backed up with e-mail from time to time, so do not worry if you do not hear from us immediately. Although, if you do not hear from us within 72 hours, please re-send your request.
---

The rules to this email list are very simplistic in nature. Do not harrass fellow list members for a joke that they may post. If you do not like, nor agree with a posting, use your delete key and have a ball. Harrassment of any list member, beit publicly or privately, will not be tolerated on any scale of measure. General rule of thumb when replying to a post on the list, if you think it may upset someone by replying to it, DON'T. EVERY post MUST have a correct Topic within the subject line. The reasoning behind this is so that members who are subscribed to certain set topics will be able to view them. The Topics for ROTFL-L are :
ADMIN


Notices and updates from the list owner, co-owner, or designated list management helpers

G-RATED


Clean Humor/Jokes, Funny Headlines from the News

PG-RATED


Stronger content, innuendoes, suggestive, mild swearing

R-RATED


Dirty, dirty, dirty, "shame on you" kind... but great for laughing at

SOAPBOX

For off joke topic discussions
If you are unsure of the topic, send the post privately to the list owner or list co-owner and we will advise you of the appropriate setting.
File attachments of ANY kind are prohibited, such as, gif's, jpg's, bmp's, programs, exe files, chain letters, etc. and should never be sent to the list. Most subscribers have filtering mail programs and are unable to read them. You may post to the list if anyone would care to see/have the files sent to them and then send the file PRIVATELY.
A few things that will not be tolerated on this list publicly - or any resulting private postings of harassment towards fellow listmembers, flame wars, or spamming. These are the few rules that are not flexible. Should someone fall within these categories (with documented proof), it shall be at the list owner's and co-owner's discretion whether the offending individual's subscription status will be altered, either by being set to review -or- being unsubscribed.
If for some reason you are set to review, you will be contacted by the list owner explaining the details and reasons behind the decision. Any questions that should arise from this should be sent directly to the list owner.
---

You can receive only certain topics if you'd prefer. All list members MUST set their subscription to receive ADMIN posts! To set your subscription to receive only certain topics, follow the example below.
Write to :
LISTSERV@HOME.EASE.LSOFT.COM
Leave the Subject blank
In the BODY type (EXAMPLE) : SET ROTFL-L TOPICS: ADMIN PG-RATED
If you are setting to receive just a few topics, you MUST set to receive ADMIN posts! We do routine checks to ensure everyone is set to recieve ADMIN posts. If we find that your subscription isn't set up correctly, we will automatically set it up for you and notify you of the update. If we find that these settings have been altered after we have set things correctly, your subscription will be set to review. Fortunately this has not been a problem with any members, as there are few ADMIN posts throughout the year.
---

You can get a condensed version of the daily jokes by changing your subscription to a digest format vs. individual messages. This setting is very useful if you are going to be away from internet access for a few days, and you still want to have something to read when you return. Once you receive word that you have been added to set the Digest format, simply send an e-mail message like the one below. Write to :
LISTSERV@HOME.EASE.LSOFT.COM
Leave The Subject blank
In the BODY type : SET ROTFL-L DIGEST
You'll be required to respond to ensure this is what you want. Simply follow the instructions that listserv sends.
---

If you're going to be on a trip or just need time to catch up on your e-mail, you have the option of setting ROTFL-L to "No-Mail". This will NOT unsubscribe you from the list, it will only temporarily stop your receipt of any list mailings.
To set this option, write to :
LISTSERV@HOME.EASE.LSOFT.COM
Leave the Subject blank
In the BODY type : SET ROTFL-L NOMAIL
When you're ready to start receiving ROTFL-L again, simply write to :
LISTSERV@HOME.EASE.LSOFT.COM
Leave the Subject blank
In the BODY type : SET ROTFL-L MAIL
---

Once you have your subscription set the way that you like, please feel free to post any jokes, humorous stories, riddles, etc. that you like! If you run into any problems, contact the List Owner for help.
ROTFL-L was last updated on
January 16, 1998

All graphics Copyrighted © Mystic Creations/Michelle Dziki